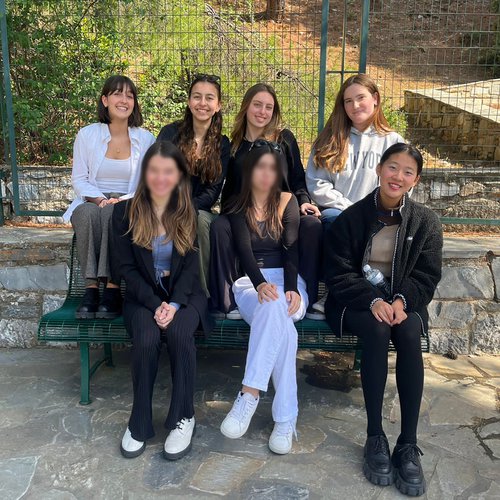 Congratulations to all ACS Athens debaters who participated in the Deree Debate Tournament, which was hosted at Pierce College this past weekend, Friday 5th, and Saturday 6th of May! They made ACS proud with their poise, professionalism, stellar performances, and friendly attitude toward the other teams.
The Deree Invitational is a highly competitive British Parliamentary debate competition that is organized twice a year by the Deree Debating Society. This Spring, seven ACS Athens students participated and had the opportunity to develop their debating skills, as well as to interact and engage with students who share a love for debate from other schools.
We also have a great success to celebrate, as one of our teams - Your Future Divorce Lawyers, composed of Arianna Pinna and Kai Yuet Zhang - made it all the way to the FINALS of the tournament! Kai also won the Best Novice Speaker Award, and Arianna was ranked 4th best speaker at the tournament! What an amazing achievement and wonderful experience - a fantastic way to finish off another successful debating season!
Congratulations to (in alphabetical order):
E. K.
Iliana Lyssaios
K. M.
Ioanna Pantazis
Sydney Pina
Arianna Pinna
Kai Yuet Zhang
Special thanks to Michael Januzzi for helping out with judging assignments & to the ACS Athens debate coaches, Tommy Lynch and Amalia Zavacopoulou.