ACS Athens Virtual
ACS Athens Virtual offers online synchronous and asynchronous meaningful, and challenging high school courses that embrace the American educational philosophy but are also holistically aligned with the school's mission of encouraging responsible global citizenship.
Welcome to ACS Athens Virtual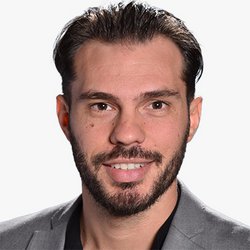 Online learning has emerged as an integral part of the educational process. Acquiring skills and competencies through virtual learning is a prerequisite for successful academic progress and future professional development.
ACS Athens, accredited by MSA with the highest protocol, "Sustaining Excellence," has been a pioneer in the realm of virtual learning since 2013. Building upon this extensive experience, we have been delivering online courses since September 2019 providing unique opportunities for students to learn through authentic and diverse teaching and learning modalities. All of our courses integrate the instructional and learning practices employed by our exceptionally qualified faculty, thereby creating a holistic virtual learning environment.
ACS Athens virtual empowers learners to design their unique academic path, enhance their learning potential, explore new learning, and ultimately transform their educational journey. The variety of ACS Athens online classes address the diverse needs of learners including:
American High School courses;
Advanced Placement (AP) courses;
Greek Language & Culture courses;
English Language Acquisition courses;
International Baccalaureate prep courses.
We welcome all learners to join us on this unique learning journey! Join us and discover amazing things such as:
And so much more!
Take a virtual tour of all our courses, HERE!
Panagiotis Mologousis
ACS Athens Virtual & Special Projects Coordinator